Theatre School is GROWING – Join us!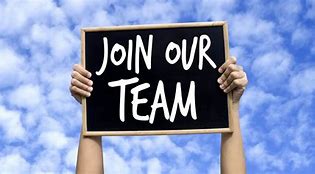 Persephone Theatre School has opportunities for theatre artists and educators who are excited about inspiring others to find their creative voice. As Saskatoon's largest professional theatre, our programming also includes classes, workshops and special event opportunities to learn, for all ages and experience levels. Whether you would like to teach weekly, or would like to be part of a camp or lead a workshop, we may have a place for you.
Reporting to the Director of Education, as part of our education team you are creative, reliable, positive and excited about theatre. You have the ability to take your experience and education and use it to connect with students, helping them build their confidence along with developing tangible theatre skills. You create an inclusive and encouraging workspace and believe in the benefits of theatre arts education.
In return for your commitment, Persephone Theatre will offer you a competitive hourly wage that includes payment for prep time, clear guidelines with defined learning outcomes for your classes, professional development opportunities, class and curriculum support along with a fun place to work.
Persephone Theatre is thrilled to be renewing our theatre school and we remain committed to providing diverse learning options in our community and surrounding area. If this sounds like an opportunity, you would like to explore, or if you have class ideas or program suggestions, we would love to hear from you.
Please send an outline of your interests and a resume to lorna.b@persephonetheatre.org. Please note that in addition to programming suggestions, we welcome submissions from those interested in joining our roster for workshops and classes, year-round.
Lorna Batycki
Director of Education
lorna.b@persephonetheatre.org
306 384 2126 – Ext 238
______________________________________________________________________________________________________________________
Persephone Theatre creates in misâskwatôminihk (Saskatoon) in Treaty 6 territory, which includes the Nêhiyawak (Cree) as original signatories and became the traditional homeland of the Métis Nation. We also extend our appreciation to the Dakota, Lakota, Nakoda, Saulteaux and Round Prairie Métis peoples for their contributions in establishing our city of Saskatoon.
Our hiring goal is to constitute a staff and volunteer base that reflects the diversity of our community, and we are committed to hiring qualified persons regardless of race, creed, age, gender, gender expression, gender identity, marital status, nationality, ancestry, ethnic origins, family relationship, number of dependents, disability, sexual orientation, political affiliation, socio-economic status or membership in a union.